Board Certified in Dental Sleep Medicine
OC Snoring & Sleep Apnea Center has a team of medical and dental sleep medicine practitioners skilled in the diagnosis and treatment of sleep disorders. OC Snoring & Sleep Apnea Center is devoted to providing caring treatment. We believe that the criteria of excellence in care are knowledge, experience, teamwork, and deep empathy for patient concerns. We build confidence and success by meeting individual needs and wants of our patients. We provide attentive care and service to make your experience with us as pleasant and comfortable as possible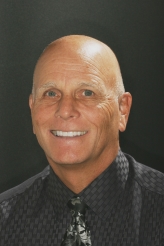 Warren J. Schlott, DDS ABDSM
Founder of OC Snoring & Sleep Apnea Center, Dr. Schlott has more than 30 years of experience. A member of the American Academy of Dental Sleep Medicine and the American Academy of Sleep Medicine. Dr. Schlott is one of only 165 board certified dental sleep medicine dentists in the world. Dr. Schlott is a recognized leader in the field of dental sleep medicine and is a noted international and national teacher and lecturer. Dr. Schlott has founded numerous postgraduate study groups, and has published numerous articles. He is actively involved with research and developing new techniques for treating snoring and sleep apnea.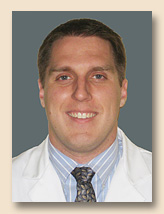 Bryce D. Nebeker, D.D.S
Bryce D. Nebeker D.D.S. is a graduate of the UCLA School of Dentistry. While there he was recognized with the Dental Foundation of California Endowed Scholarship Award for academic excellence, outstanding leadership, and community service. Dr. Nebeker is a member of the American Dental Association, California Dental Association, and the Orange County Dental Society. Dr. Nebeker has been practicing with Dr. Warren J. Schlott for five years, providing treatment in all aspects of dentistry with special interest in providing complete care for families. Having grown up in Placentia, Dr. Nebeker loves the opportunity to provide dental services in the area. In his free time he enjoys playing sports, seeing movies, and travelling with family.
Why Choose Us
Dr Schlott is Board Certified in Dental Sleep Medicine
We Place Patients First
We Are On Time for Appointments
In House Medical Billing
Very Caring Compassionate Staff
Dr. Schlott is a Diplomat of The American Academy Of Dental Sleep Medicine
Dr. Schlott Has Authored & Published Scientific Articles on Sleep Apnea
Dr. Schlott is a Sought After Speaker In The Medical & Dental Fields
Sole Provider for Some HMO Groups