Suffering From Jaw Pain? We can Help
Symptoms of Temporomandibular Joint Disorders
Temporomandibular joint disorders (TMJ) can cause an extensive amount of pain and discomfort. The condition can be either temporary or long-lasting. TMJ can affect one or both sides of the face and can be caused by a variety of issues, including jaw misalignment, clenching of the teeth, stress, trauma to the jaw or head, and more. We are having great success at the OC Snoring & Sleep Apnea Center effectively diagnosing and treating patients who are suffering from a TMJ disorder.

The common symptoms of TMJ disorders include: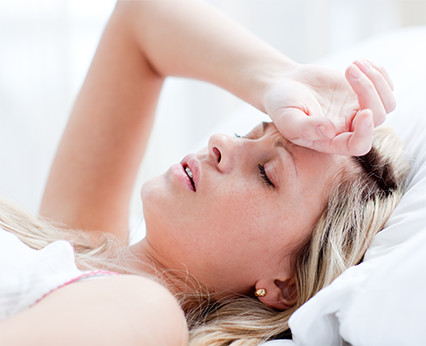 Persistent headaches
Difficulty sleeping
Stiffness or pain in the neck, face, shoulders, or back
Clicking, popping, or grating of the jaw
An inability to fully open the jaw
Jaw moving to one side when opening
Difficulty biting
Ear stuffiness
For more information on how we can assist with diagnosis and treatment,call the OC Snoring & Sleep Apnea Center at (714) 529-5921 to schedule a free consultation!
Why Choose Us
Dr. Nebeker is Board Certified in Dental Sleep Medicine
We Place Patients First
We Are On Time for Appointments
In House Medical Billing
Very Caring Compassionate Staff
Dr. Nebeker is a Diplomat of The American Academy Of Dental Sleep Medicine
Dr. Nebeker Has Authored & Published Scientific Articles on Sleep Apnea
Dr. Nebeker is a Sought After Speaker In The Medical & Dental Fields
Sole Provider for Some HMO Groups